Adega luxury 3-bedroom apartment, Lagos (AB-4-1B)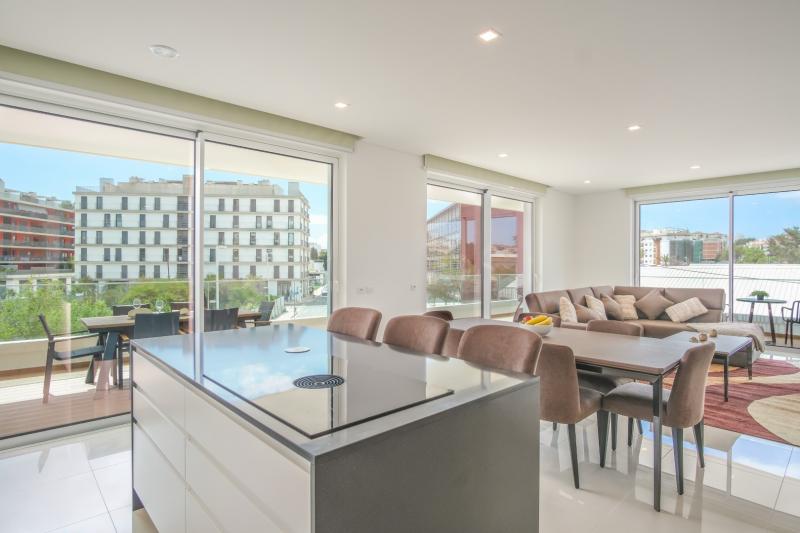 Bright and spacious, this splendid 3 bedroom apartment in the new Adega complex benefits from a wrap-around balcony facing south-east and south-west to catch the sun all day.
Highlights:
- Largest outdoor living space
- Open kitchen/living space design
- Close to indoor pool/gym
- Highest speed internet available

Only a few minutes' walk to some excellent restaurants, grocery markets close at hand, and within walking distance of Lagos Marina, the old town centre, and beautiful beaches. Located on the 1st floor of the Agega complex with indoor and outdoor pool and gym, this newly completed property is sure to delight.

The large open plan living-dining-kitchen space is filled with light thanks to the wide patio doors across two walls leading to southerly wrap-around balcony. Here you will find outside dining table and chairs for 6 and a gas BBQ. Natural tones and materials throughout speak of the owners' love of nature.

There are 3 bedrooms sumptuously furnished and finished for a comfortable stay for 6 people. The master bedroom has a king-sized bed with an en-suite bathroom (with a shower over bath) and patio doors leading to its own balcony with table and chairs for 2. The other 2 bedrooms have double beds, and a desk and chair, one has a patio door to the wrap-around balcony, the other a large window, and they both share a shower-room.

Features in the apartment include air-conditioning throughout, underfloor heating, electric window blinds, built-in sound system, allocated parking space in the basement garage, and high speed WiFi.


Desde:
€900/semana
TARIFAS:
Low Season: €900/semana
Mid Season: €1,000/semana
High Season: €1,400/semana
Peak Season: €1,900/semana
Nº Licença Alojamento:
123892/AL
Nº Licença Habitação:
125/2021
GPS (decimal degrees):
37.109172, -8.678271
GPS (dms):
+37º 6' 33.0192'', -8º 40' 41.7756''
PIDA CONSULTA
SOLICITUD DE RESERVA
MAPA DE PROPIEDAD
EFICIENCIA ENERGETICA: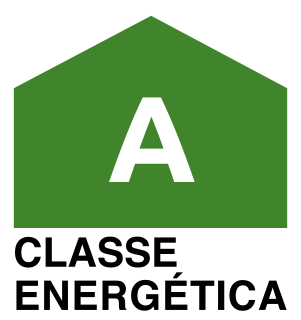 FACILIDADES:
Construction Area: 142m2
Air Conditioning
Balcony
BBQ
Swimming Pool: Shared, Indoor, Childrens
Cable TV
Gymnasium
Hairdryer
Heating: Underfloor
Video Entry System
Iron & Ironing Board
Walking distance to amenities
Walking distance to bus & train stations
Close to Town
Microwave
Walking distance to restaurants
Walking distance to the beach
Dishwasher
Washing Machine
Open Space kitchen
WiFi Internet - High Speed (Fibre)
Elevator
En-suite bathroom
Parking: Parking Space In Communal Garage
Equipped Kitchen
Coffee Maker: Capsule
Disponibilidad
noviembre 2023
D
L
M
M
J
V
S
1
2
3
4
5
6
7
8
9
10
11
12
13
14
15
16
17
18
19
20
21
22
23
24
25
26
27
28
29
30
diciembre 2023
D
L
M
M
J
V
S

1

2

3

4

5

6

7

8

9

10

11

12

13

14

15

16

17

18

19

20

21

22

23

24

25

26

27

28

29

30

31
enero 2024
D
L
M
M
J
V
S

1

2

3

4

5

6

7

8

9

10

11

12

13

14

15

16

17

18

19

20

21

22

23

24

25

26

27

28

29

30

31
febrero 2024
D
L
M
M
J
V
S

1

2

3

4

5

6

7

8

9

10

11

12

13

14

15

16

17

18

19

20

21

22

23

24

25

26

27

28

29
marzo 2024
D
L
M
M
J
V
S

1

2

3

4

5

6

7
8
9
10
11
12
13
14
15
16
17
18
19
20
21
22
23
24

25

26

27

28

29

30

31
abril 2024
D
L
M
M
J
V
S

1

2

3

4

5

6

7

8

9

10

11

12

13

14

15

16

17

18

19

20

21

22

23

24

25

26

27

28

29

30
mayo 2024
D
L
M
M
J
V
S

1

2

3

4

5

6

7

8

9

10

11

12
13
14
15
16
17
18
19
20
21
22
23
24
25
26
27
28
29
30
31
junio 2024
D
L
M
M
J
V
S
1
2
3
4
5
6
7
8
9
10
11
12
13
14
15
16
17
18
19
20
21
22
23
24
25
26
27
28
29
30
julio 2024
D
L
M
M
J
V
S
1
2
3
4
5
6
7
8
9
10
11
12
13
14
15
16
17
18
19
20
21
22
23
24
25
26
27
28
29
30
31
agosto 2024
D
L
M
M
J
V
S
1
2
3
4
5
6
7
8
9
10
11
12
13
14
15
16
17
18
19
20
21
22
23
24
25
26
27
28
29
30
31
septiembre 2024
D
L
M
M
J
V
S
1
2
3
4
5
6
7
8
9
10
11
12
13
14
15
16
17
18
19
20
21
22
23
24
25
26
27
28
29
30
octubre 2024
D
L
M
M
J
V
S
1
2
3
4
5
6
7
8
9
10
11
12
13
14
15
16
17
18
19
20
21
22
23
24
25
26
27
28
29
30
31
Consultar esta propiedad / Solicitud de reserva