Casa Barreira - 3 bedroom townhouse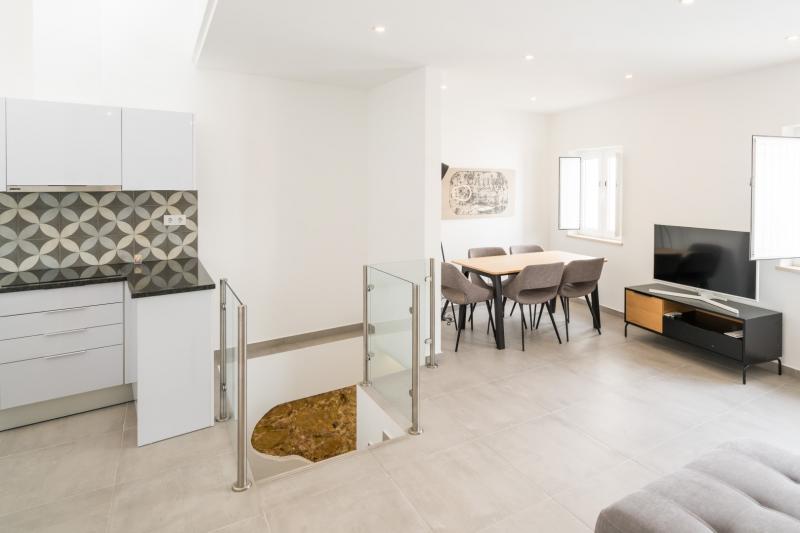 Beautiful 3 bedroom townhouse with private roof terrace in the historic centre of Lagos with views of the town and the sea, within walking distance to all amenities and to the nearest beach.
This newly superbly renovated property boasts open plan living, dining, kitchen and entertaining areas all overlooking the old streets of Lagos.

As you enter the modern property, there is a lovely entrance hall with stairs leading up to the main living area. The ground floor, is also home to a double bedroom and bathroom.

Upstairs, is an open plan, living room, dining room and kitchen space, great for the guests to meet. Along with the master bedroom, there is a twin bedroom and a family wet room.

Stairs lead up to an extensive roof top terrace with dining table, chair, umbrella shade & BBQ and with views to the old town, marina and sea.

A/C for cooling and heating is in the living room and 2 bedrooms upstairs. Also located on the ground floor is a garage, perfect for off road parking a small car in the busy summer months.


From:
€800/week
RATES:
Low Season: €800/week
Mid Season: €900/week
High Season: €1,100/week
Peak Season: €1,650/week
Nº Licença Alojamento:
106040/AL
Nº Licença Habitação:
227/64
GPS (decimal degrees):
37.105213, -8.675285
GPS (dms):
+37º 6' 18.7668'', -8º 40' 31.026''
ENQUIRE NOW
BOOKING REQUEST
PROPERTY MAP
ENERGY RATING: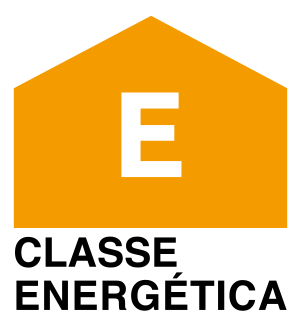 PROPERTY FEATURES:
Construction Area: 130m2
Air Conditioning
Safe
Cable TV
Hairdryer
Iron & Ironing Board
Close to Town
Coffee Maker
Microwave
Walking distance to the beach
Dishwasher
Washing Machine
WiFi Internet - High Speed (Fibre)
Parking: Private Garage
Availability
September 2023
S
M
T
W
T
F
S

1

2

3

4

5

6

7

8

9

10

11

12

13

14

15

16

17

18

19

20

21

22

23

24

25

26

27

28

29

30
October 2023
S
M
T
W
T
F
S

1

2

3

4

5

6

7

8

9

10

11

12

13
14

15

16

17

18

19

20

21

22

23

24

25
26
27
28
29
30
31
November 2023
S
M
T
W
T
F
S
1
2
3
4
5
6
7
8
9
10
11
12
13
14
15
16
17

18

19

20

21

22

23

24

25

26

27

28

29

30
December 2023
S
M
T
W
T
F
S
1
2
3
4
5
6
7
8
9
10
11
12
13
14
15
16
17
18
19
20
21
22
23
24
25
26
27
28
29
30
31
January 2024
S
M
T
W
T
F
S
1
2
3
4
5
6
7
8
9
10
11
12
13
14
15
16
17
18
19
20
21
22
23
24
25
26
27
28
29
30
31
February 2024
S
M
T
W
T
F
S
1
2
3
4
5
6
7
8
9
10
11
12
13
14
15
16
17
18
19
20
21
22
23
24
25
26
27
28
29
March 2024
S
M
T
W
T
F
S
1
2
3
4
5
6
7
8
9
10
11
12
13
14
15
16
17
18
19
20
21
22
23
24
25
26
27
28
29
30
31
April 2024
S
M
T
W
T
F
S
1
2
3
4
5
6
7
8
9
10
11
12
13
14
15
16
17
18
19
20
21
22
23
24
25
26
27
28
29
30
May 2024
S
M
T
W
T
F
S
1
2
3
4
5
6
7
8
9
10
11
12
13
14
15
16
17
18
19
20
21
22
23
24
25
26
27
28
29
30
31
June 2024
S
M
T
W
T
F
S
1
2
3
4
5
6
7
8
9
10
11
12
13
14
15
16
17
18
19
20
21
22
23
24
25
26
27
28
29
30
July 2024
S
M
T
W
T
F
S
1
2
3
4
5
6
7
8
9
10
11
12
13
14
15
16
17
18
19
20
21
22
23
24
25
26
27
28
29
30
31
August 2024
S
M
T
W
T
F
S
1
2
3
4
5
6
7
8
9
10
11
12
13
14
15
16
17
18
19
20
21
22
23
24
25
26
27
28
29
30
31
Enquire about this property / Booking Request